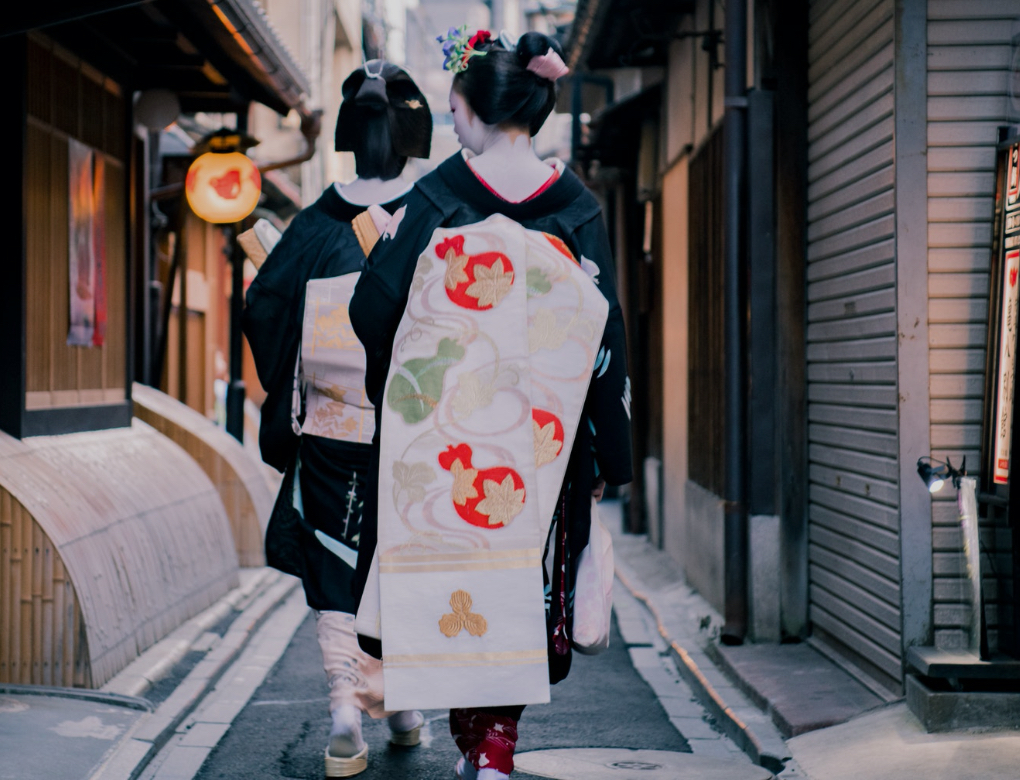 T
oday, Japan has become a nation where traditional values
fuse fascinatingly with modern culture. Japan is fast
becoming a tourist hot spot, its beauty and mystique
capturing the interest of many an aspiring visitor. Living and working
in Japan as an ALT, you'll gain a real insight into Japan's culture, and
a deeper understanding of Japan's ideology.

Starting with the basics, don't forget to take your shoes off when
entering houses and temples. It's customary to have an 'outside' pair
of shoes and an 'inside' pair of slippers. Most places will keep 'inside'
slippers for guests, so don't worry if you forget to take them with
you!
You might also be surprised by how many people to cover their mouths and noses with masks. They might be doing this to avoid getting sick, or to avoid sharing their own illness with others. Don't be surprised to hear a lot of sniffing too, especially in winter. Japanese feel it's rude to blow your nose in public, so repetitive sniffing, and even loud snorting are common practice.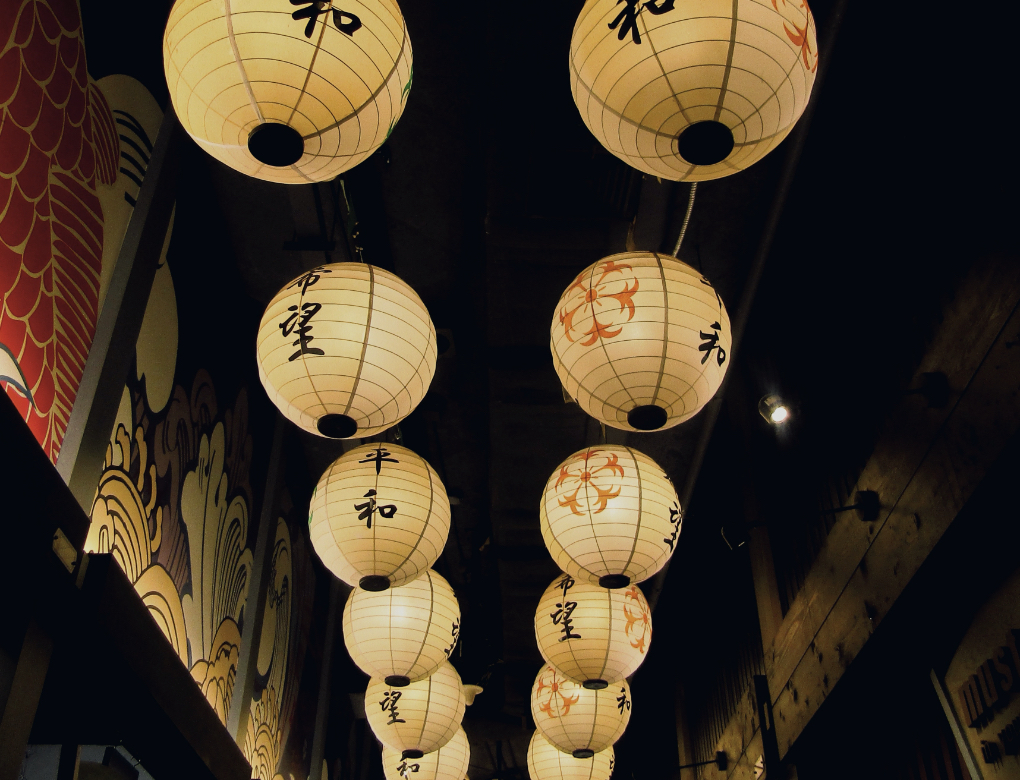 J
apan's train system is amongst the best in the world. It's superbly reliable, safe, and clean. Just make sure to follow some basic etiquette guidelines. Japanese keep very quiet
on the train, and many of them take the time to have a nap. They don't appreciate anyone talking on their phone, talking loudly in groups, or listening to any noise leakage from earphones. Avoiding these types of disruptive behaviors will ensure a happy train ride for all!

Japan, and especially its major cities, are some of the most densely populated places in the world. Without orderly conduct from its people, these places could become utterly chaotic. So, remember as a general rule to stay to the left. This holds true for walking on footpaths, and riding the escalators (except in Osaka, where people stay to the right). This helps the people traffic flow, and you'll also avoid being hit by a bicycle on the footpaths. Nobody wants that!


In the workplace, respect is paramount to maintaining harmony. Shaking hands is perfectly ok coming from a foreigner, however, beware not to grip too hard. Bowing is a sign of respect, and Japanese will appreciate your efforts to accept this part of their culture. Japanese will also try to avoid conflict, so remember to tighten your lips if you feel strongly opinionated about something. Being direct is a sure way to make your co-workers feel uncomfortable.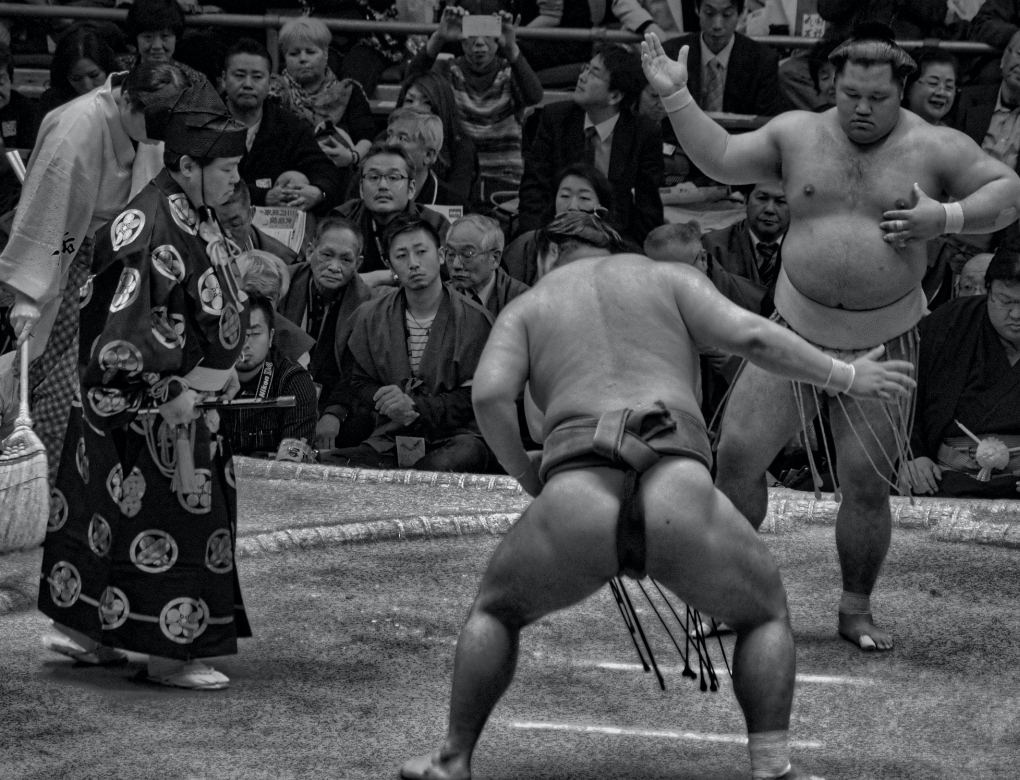 N
ext time you feel tired at work or when socializing with
your Japanese friends, remember to yawn discretely. It can
be seen as a sign of disrespect, or disinterest in the people
with whom you're accompanying. Crossing your legs is also considered
very casual, and not recommended in workplaces. You'll need to be
especially careful not to show the soles of your feet to someone
either.

Rules aside, there's so many aspects to Japan that will ignite your
passion to explore. There's an abundance of convenience stores, where
you can pick up all your necessities, virtually on every corner! There
are also various sub-cultures that thrive in Japan, from gaming, J-Pop
and K-Pop, manga, or Japanese comics, to anime, or Japanese
cartoons. A walk around Akihabara will bring about an understanding
of how strong a following some of these sub-cultures have!

Traditions are also greatly respected in Japan. Through the generations, preservation of practices such as sumo, kendo (a martial art based on the tradition of sword fighting), kyudo (the Japanese art of archery), and judo, to name a few, is of utmost importance. Less related to combat, tea ceremonies are a ritual of respect and harmony. Experiencing a tea ceremony is a special memory. But beware, if you're prone to knee pain, it can be a test of your mental fortitude!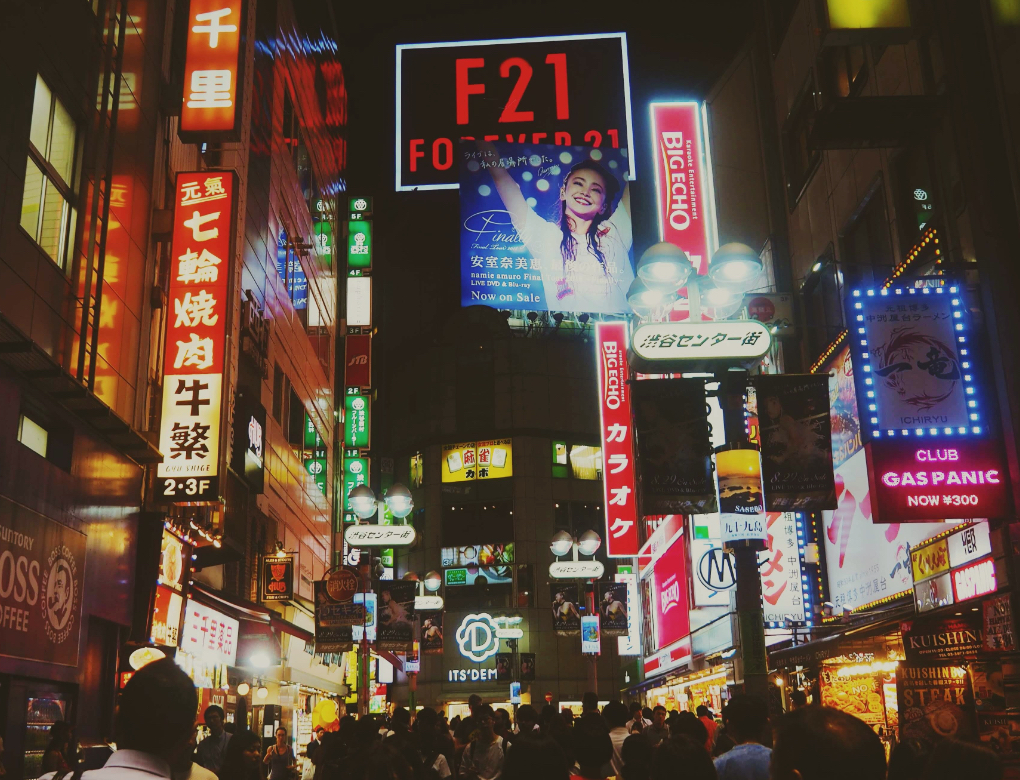 J
apanese also love to relax at hot springs, known as onsen.
As Japan is volcanically active, there's plenty of hot springs that are a 'must' for anyone visiting Japan.
The thermic effect and minerals absorbed by the body from a hot spring have numerous health benefits. Although, keep in mind that it's also required at a hot spring that you bear all (except for the use of a small towel), and tattoos are usually forbidden.

To wind down your day, make sure to indulge in some ramen, and don't forget to slurp! Whereas in many cultures, loud noises while eating are considered rude, in Japan, it's quite the opposite. If you head to a cinema for a movie, make sure you don't leave until the credits are over. Or if you decide to stay in with some Japanese television, enjoy the 'panel' style TV shows. To close the day out, make sure you've got a quality futon. Futons are the bed of choice in Japan, their ability to conveniently be stowed away makes them a practical option for 'cozy' Japanese dwellings.


We've only scratched the surface of Japanese culture here. Everyone will take something different from Japan, and grow on a personal level as a result. Japanese society is generally safe, orderly, and the respect shown between people is something to admire, if not aspire to. Working as an ALT is an opportune way to immerse yourself in Japan's culture, and give yourself the gift of an unforgettable life experience.